Once logged in you have 2 paths to finding your account information:
1. Select your name at the upper right corner. A Dropdown list will show with quick links to your account information.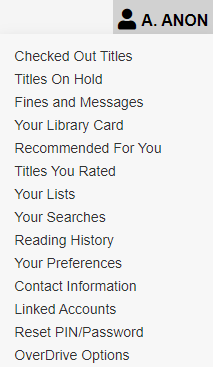 2. Select the Menu Icon and select 'Your Account'.


When 'Your Account' is selected you will be directed to 'Your Account' page. Here you can see an overview of your account. You can see your checked out titles, holds, fines, and more.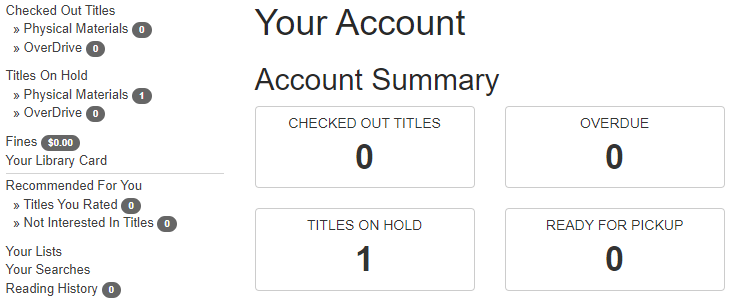 Select any of these options to see more detailed information or select from the sidebar.