For a simple search, type in the title, author, genre, or subject of the material you are looking for, then click 'Search'.

For a more advanced search, you can select exactly what you're looking for from the dropdown list.

After clicking 'Search', your results will appear below. You can further narrow down your search using the facets on the left side.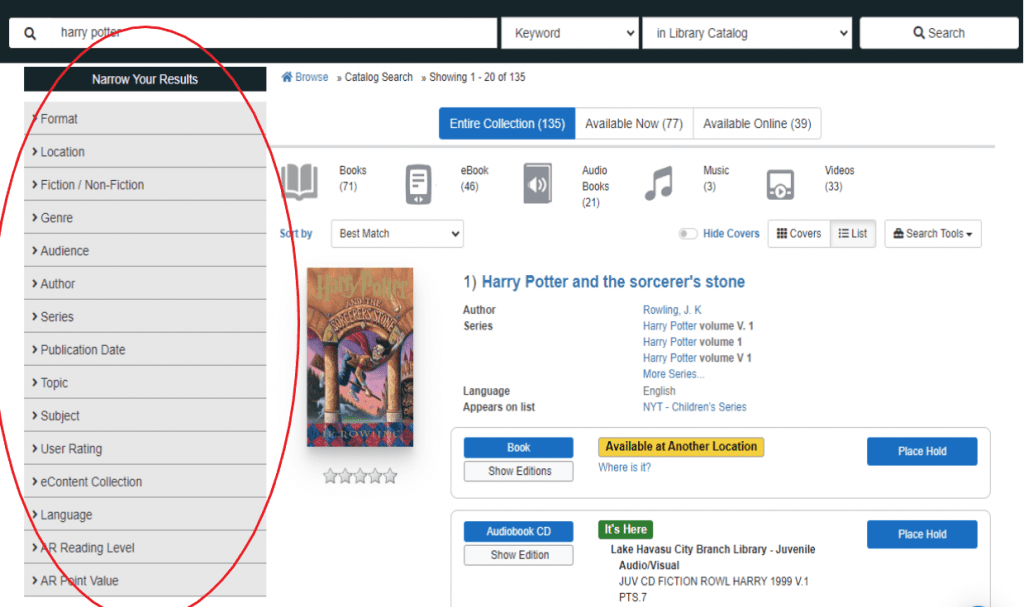 If you want to search by format, choose from the format options located above your search results. You can also filter items by 'Available Now', 'Available Online', or view the 'Entire Collection'. Additionally, there's a 'Sort by' option to rearrange your search results.